Beckett's Burger Bar Introduces "The Barrel Room"
Downtown Bowling Green's award-winning restaurant expands offerings, featuring specialty cocktails, sharable plates and more.
The Barrel Room is a newly remodeled space on the first floor of Beckett's three-story building, located at 163 S. Main St. It is a craft cocktail lounge that features high-end spirits with fresh ingredients and a curated selection of over 100 bourbons. In addition, The Barrel Room offers a signature food menu that pairs well with the specialty cocktails.
"We are super excited to showcase our newly renovated space," said Beckett's co-owner George Strata. "This new space, combined with all the offerings of Beckett's Burger Bar, makes us the best place in town to bring your family, friends and coworkers," he added.
Stop in and visit soon!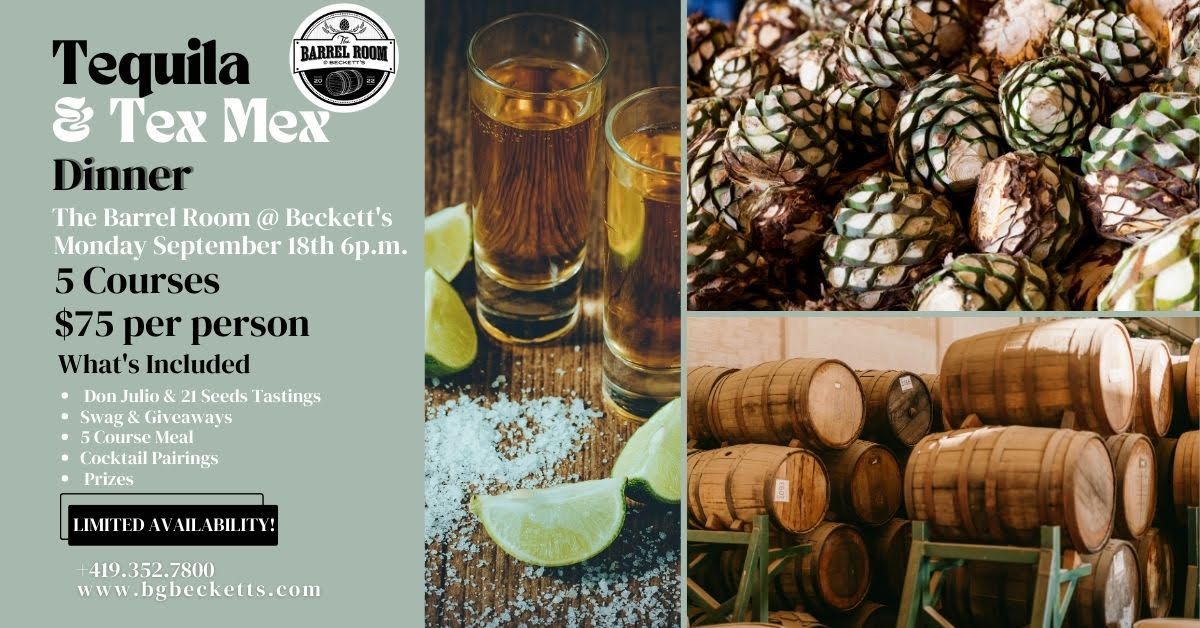 Hours
Sunday & Monday: CLOSED
Tuesday: 4pm-9pm
Wednesday & Thursday: 4pm-10pm
Friday & Saturday: 4pm-11pm
PLUS Private Event Space
The Barrel Room can be used as a private event space for special gatherings. It is perfect for business meetings, rehearsal dinners, family reunions and more.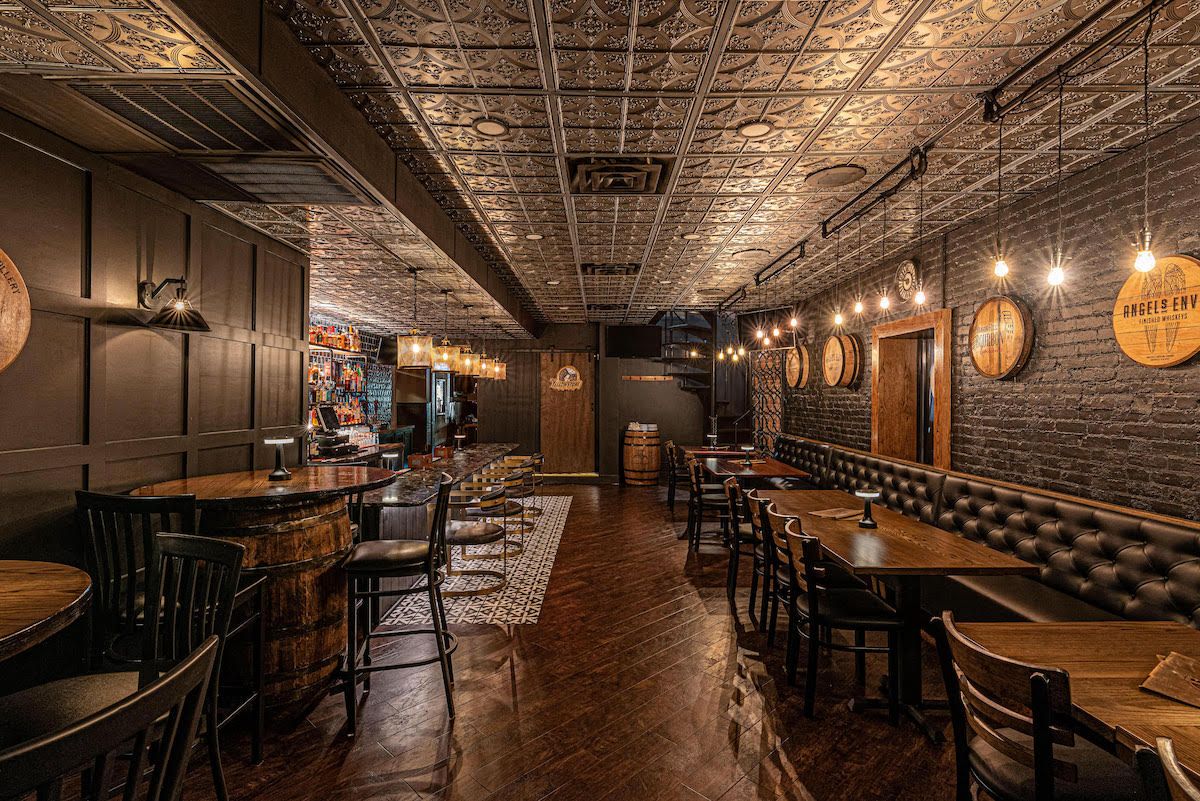 Barrel Room Bar Featuring Craft Cocktails and over 100 Bourbons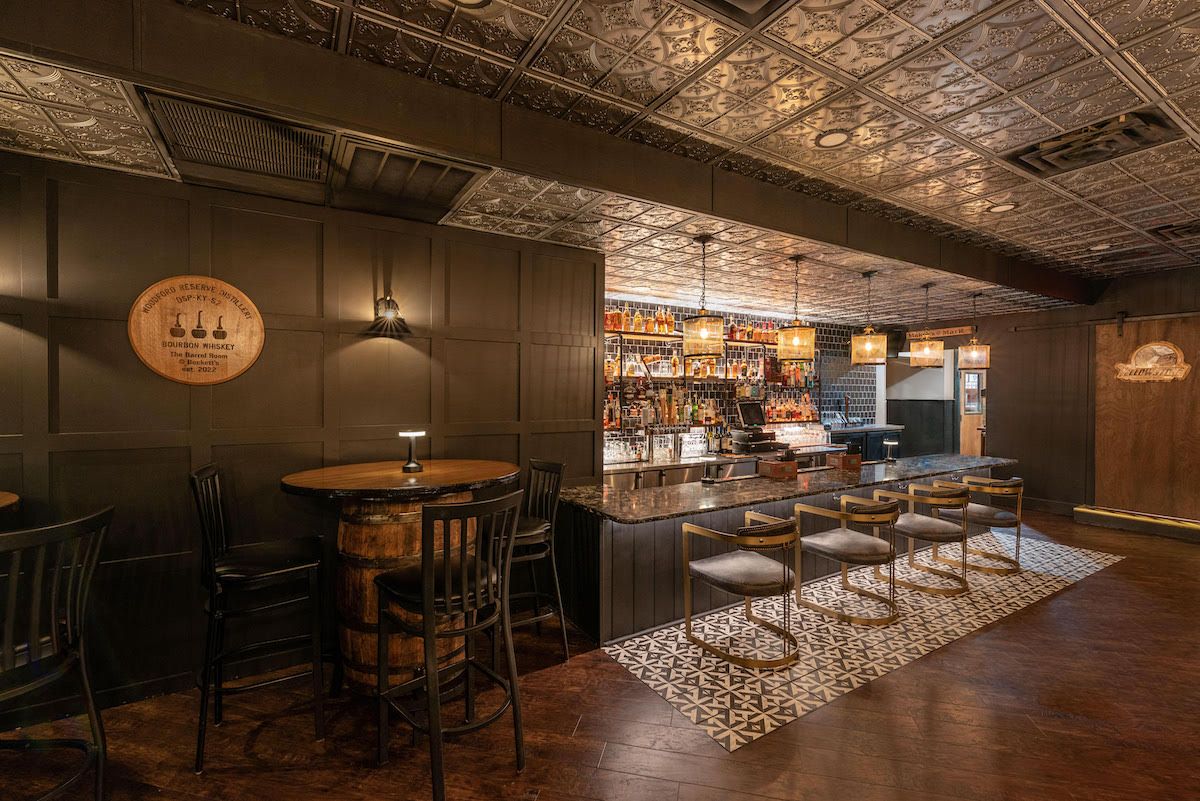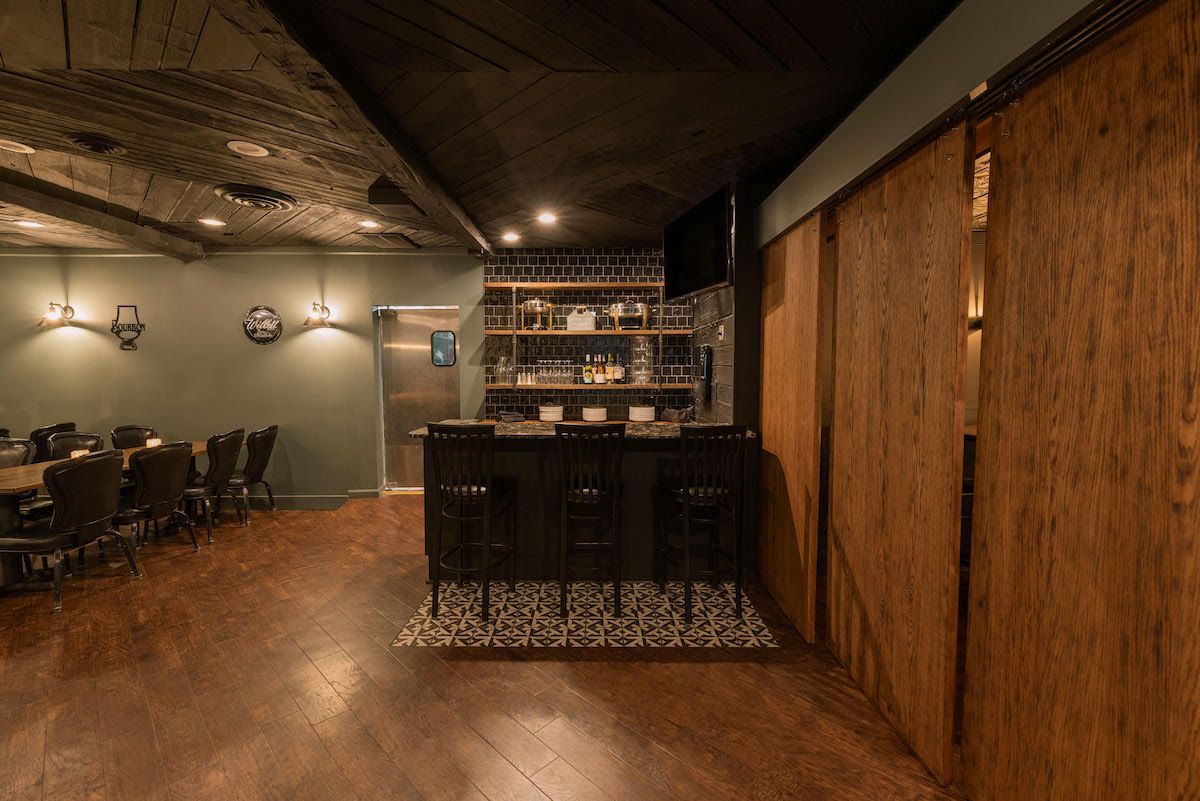 Private Mini Bar for Events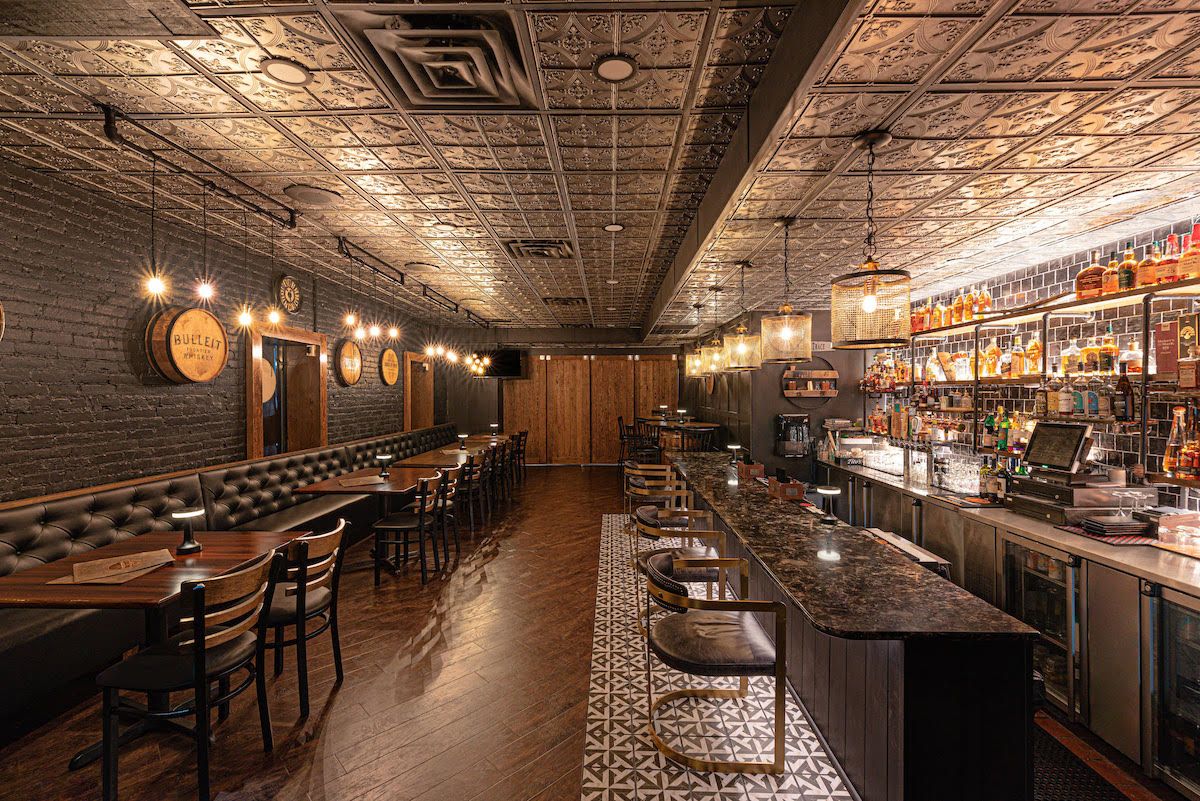 Barrel Room Bar Featuring Craft Cocktails and over 100 Bourbons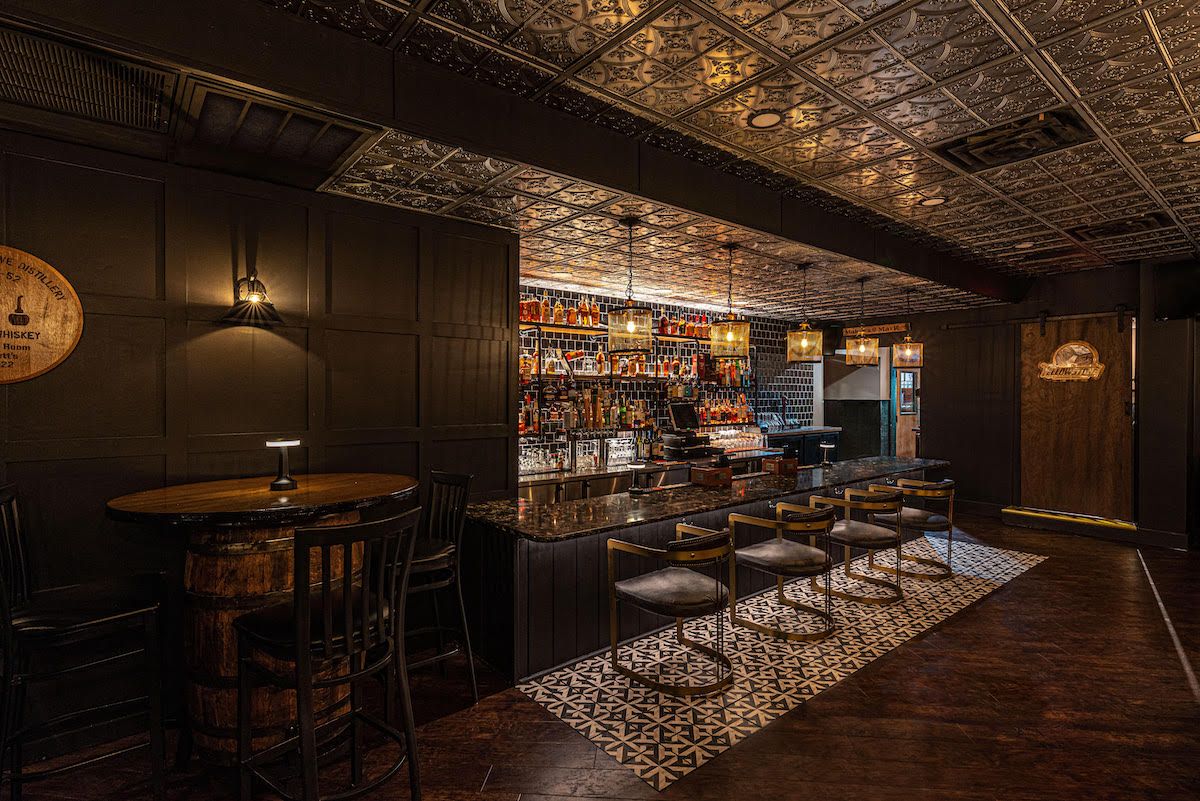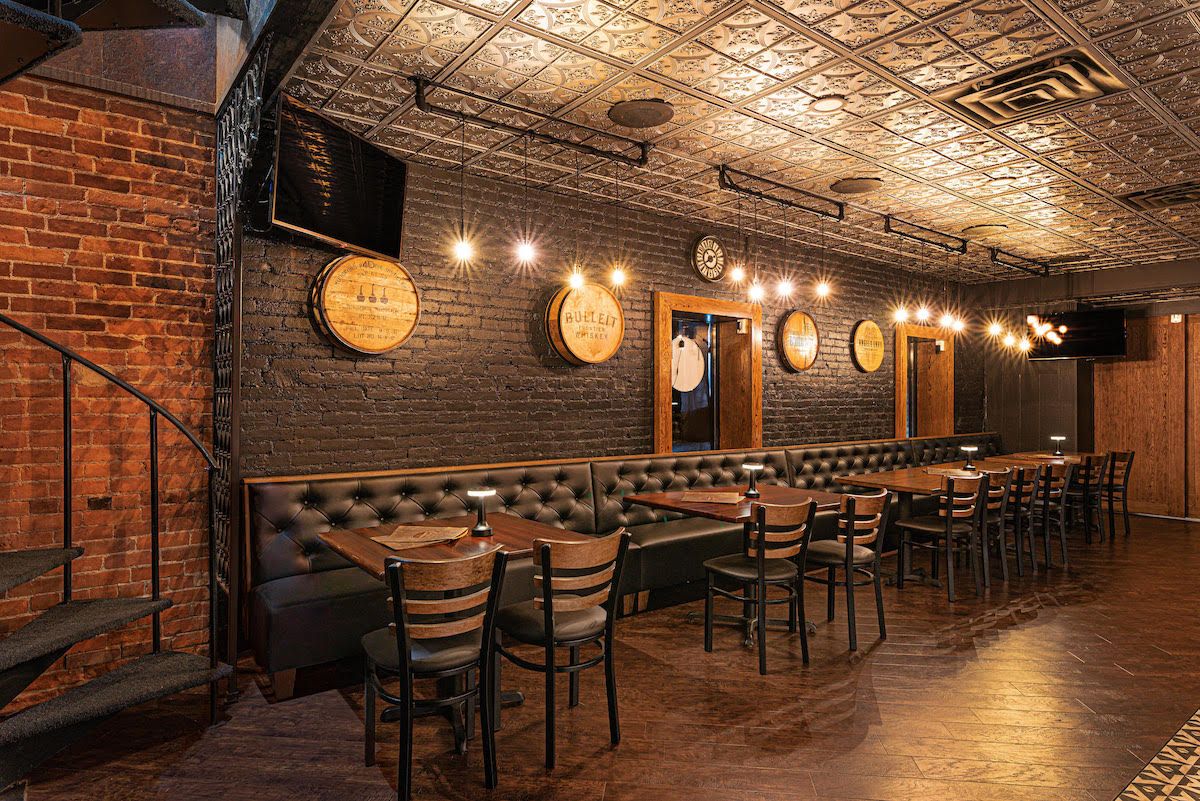 Barrel Room Bar Featuring Craft Cocktails and over 100 Bourbons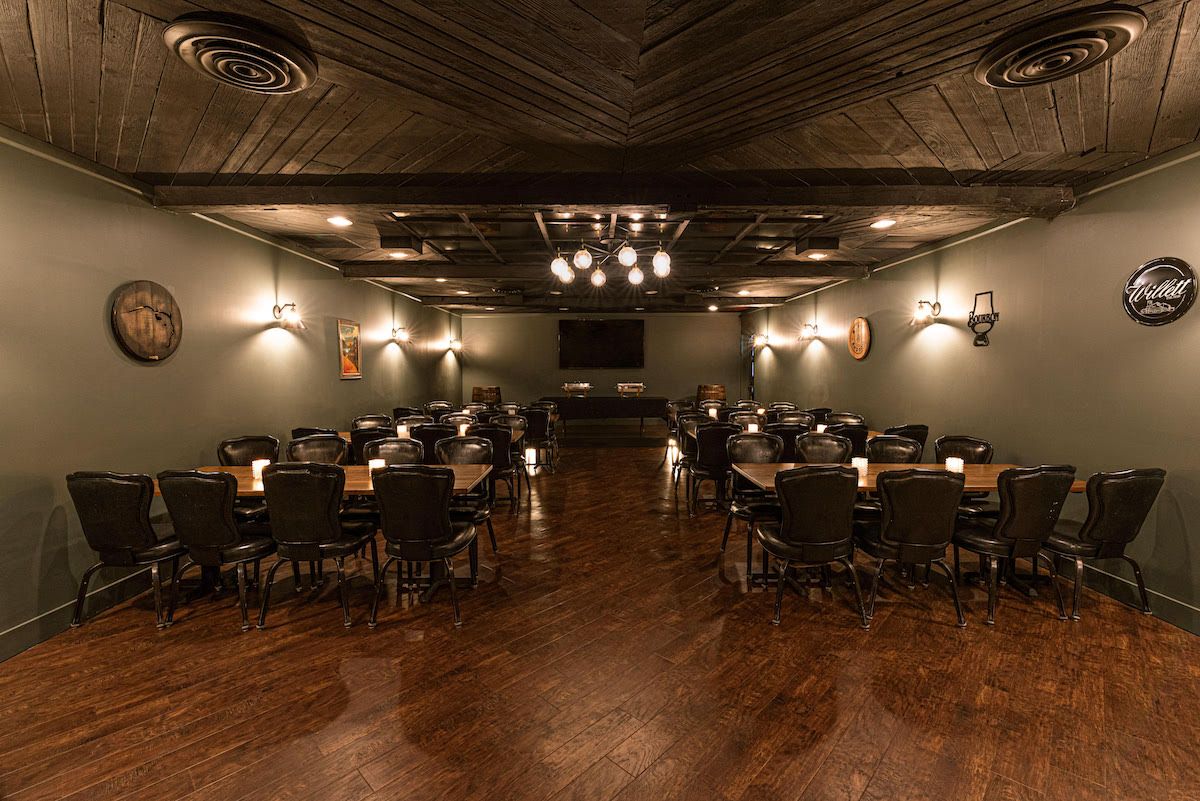 Barrel Room Private Event Space: Accommodates up to 60 people with 80" Scree TV for Presentations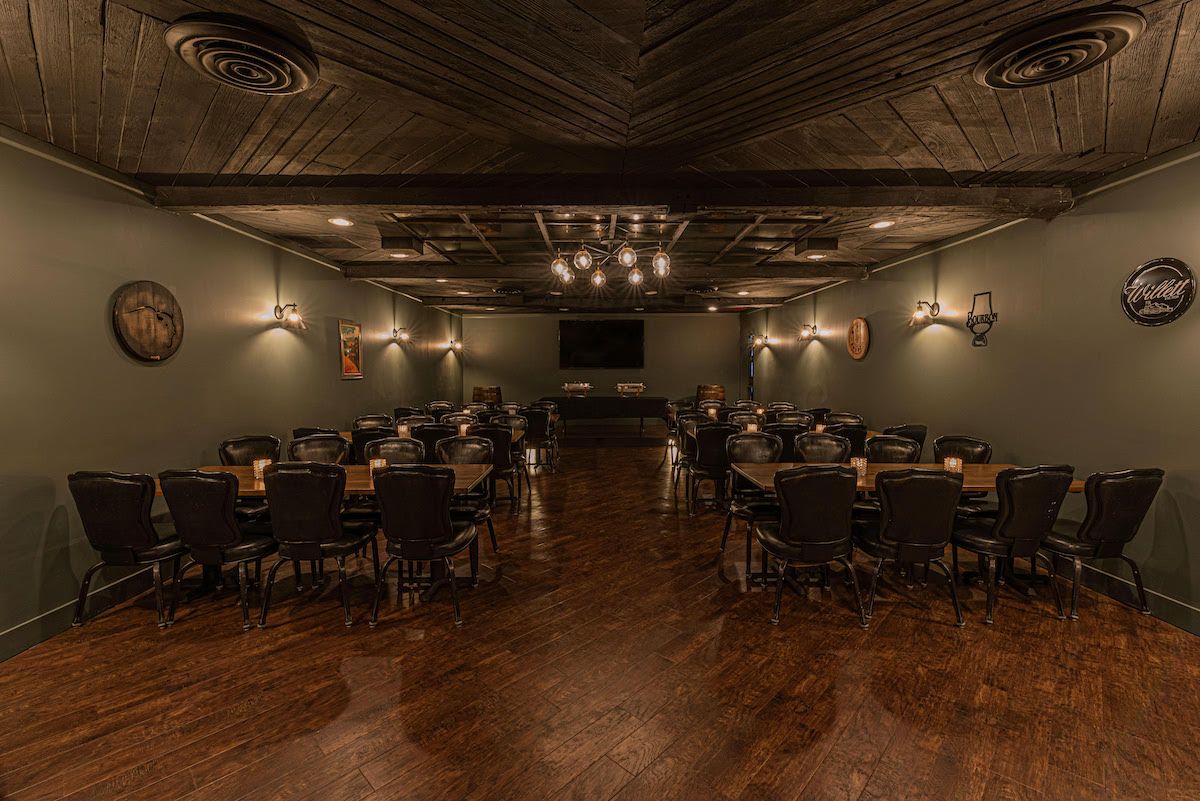 Barrel Room Private Event Space: Accommodates up to 60 people with 80" Scree TV for Presentations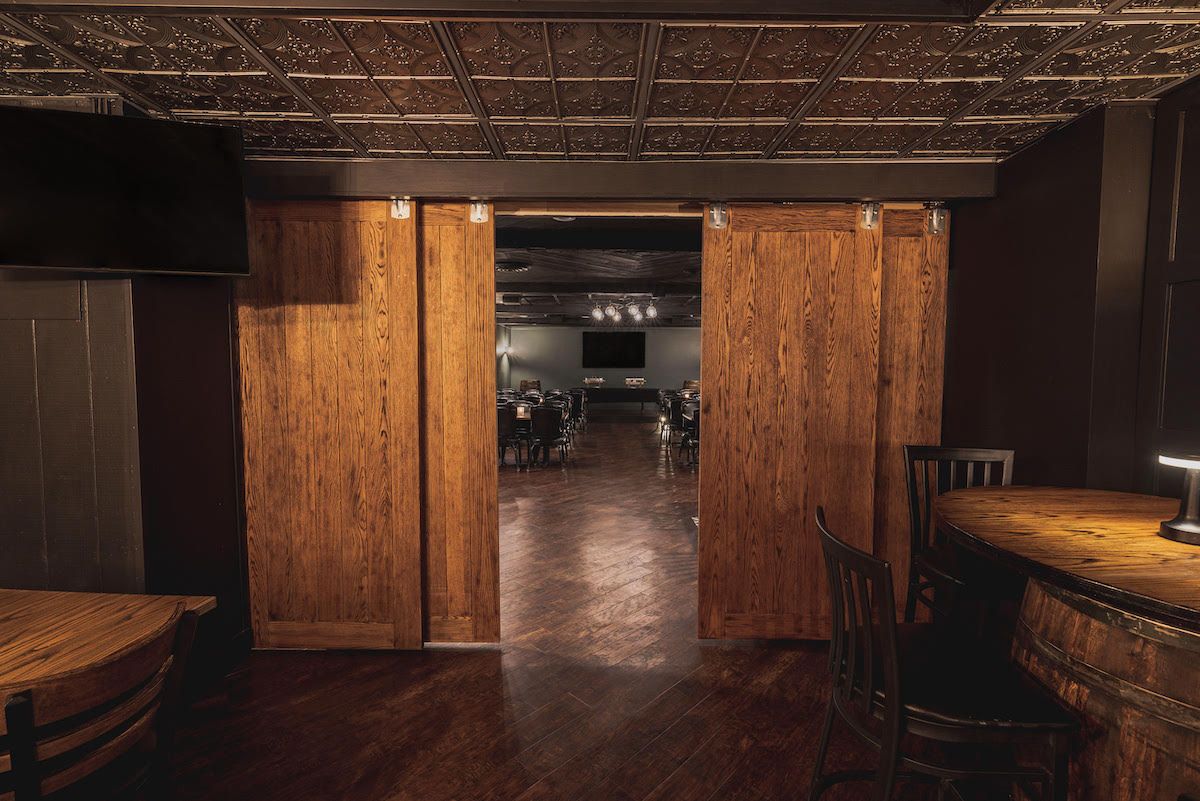 Separation of Barrel Room/Private Event Space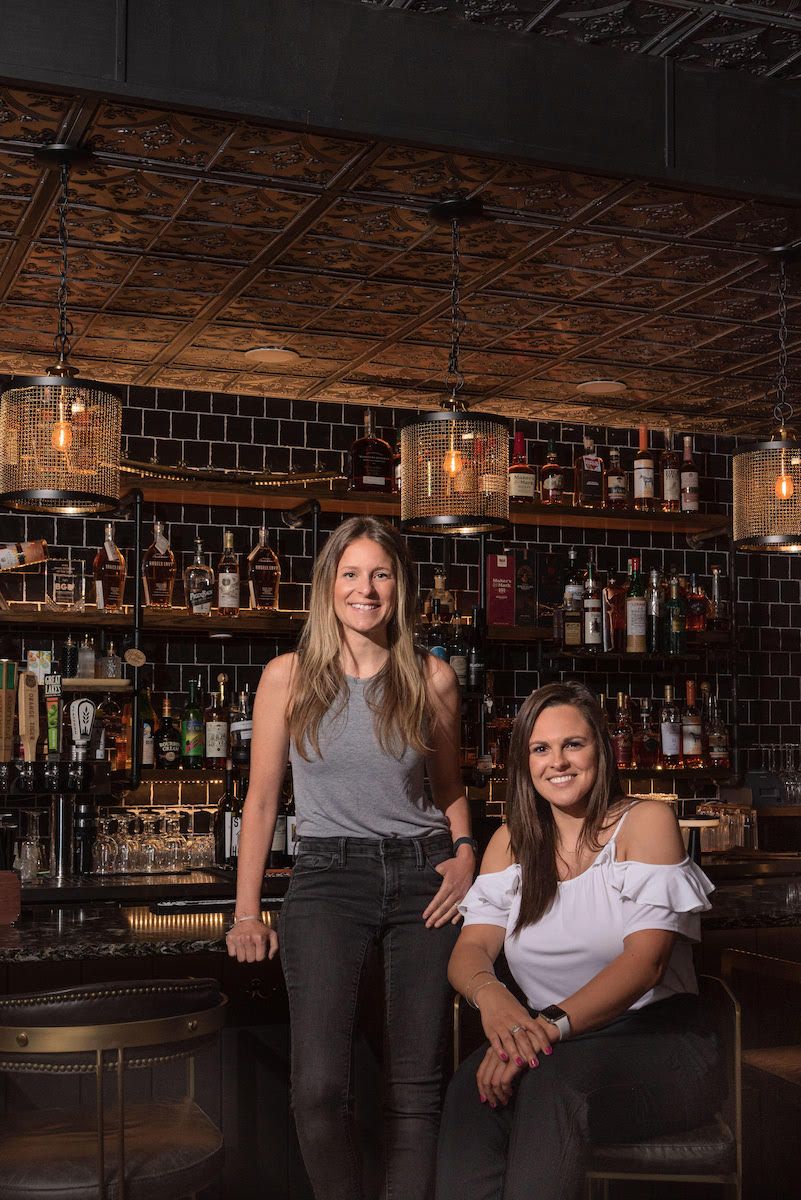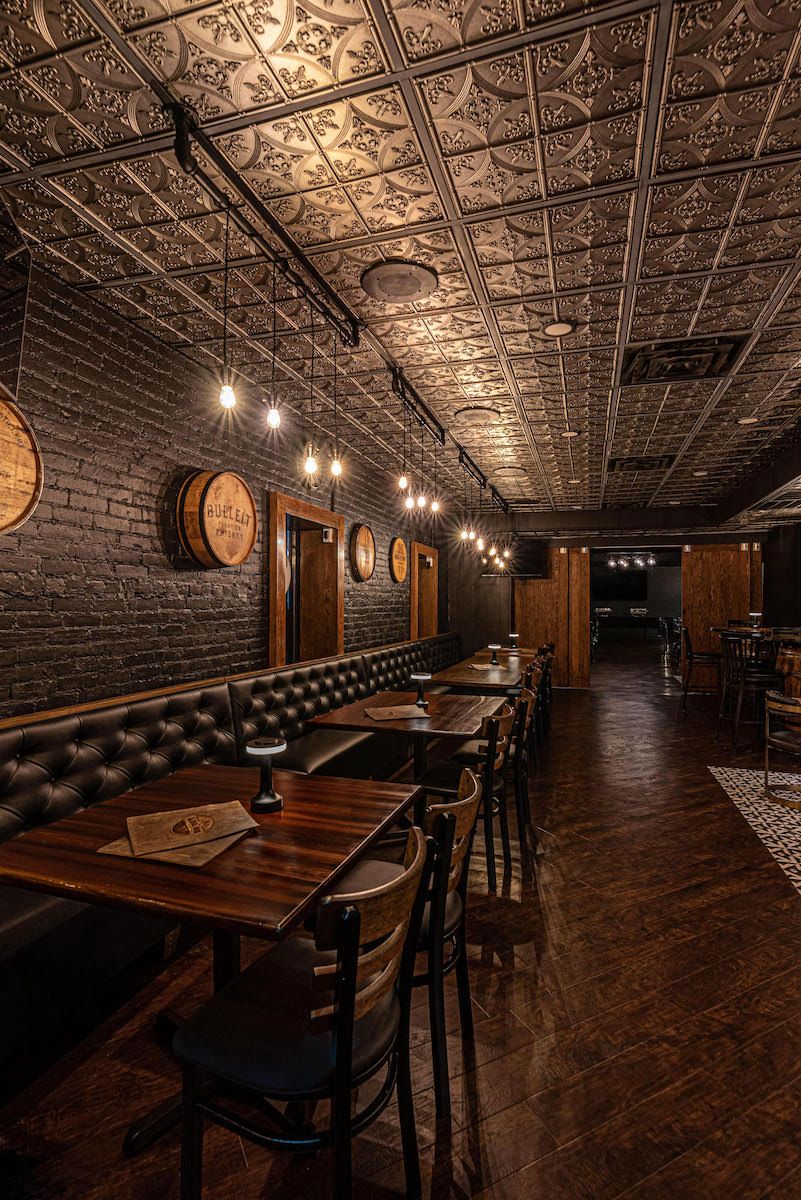 Barrel Room Bar Featuring Craft Cocktails and over 100 Bourbons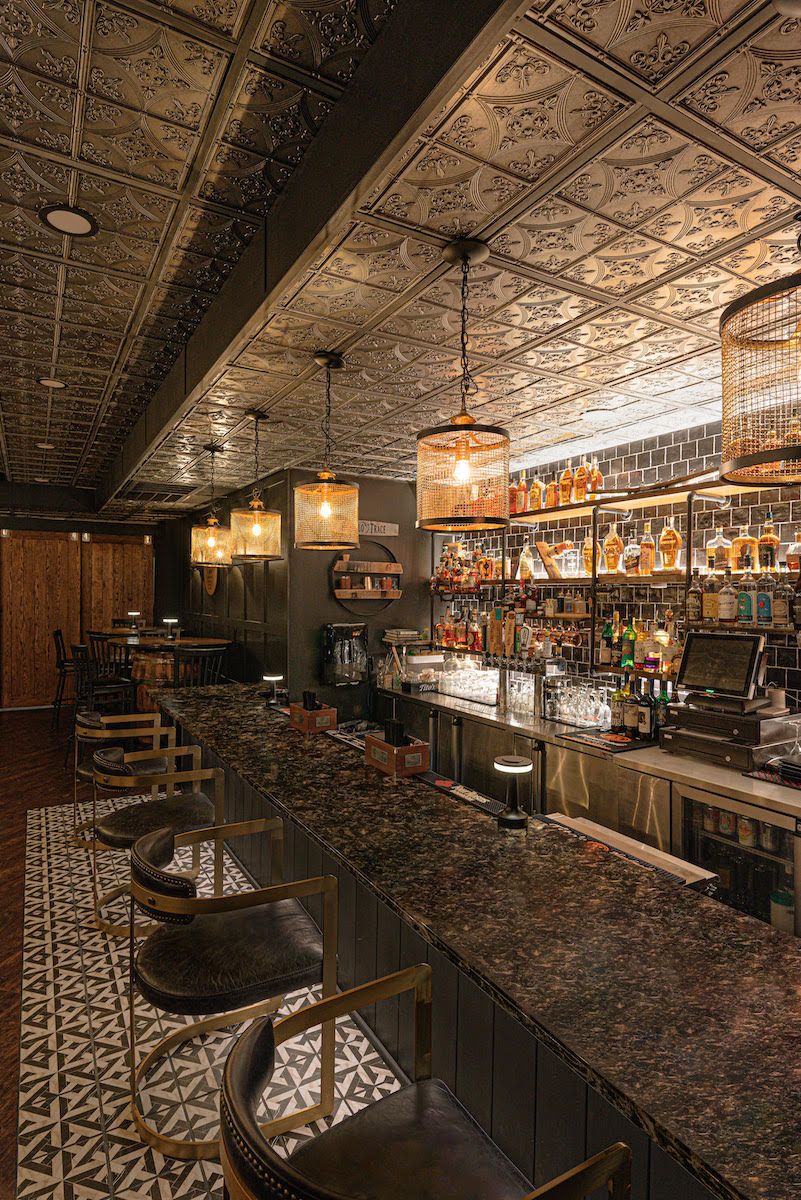 Barrel Room Bar Featuring Craft Cocktails and over 100 Bourbons